My 1994 Pontiac Grand Prix se ignition went out of it. The key has the chip in it. I cant lock my car anyhow. So wondered if i could replace that ignition with a regular ignition with a key with no chip in it?
I don't want the chip in the key it means nothing to me. But my car is still descent shape inside and out. just want to replace the ignition and key.
Thanks so much.
Not sure why you mentioned you cannot lock the car, this has nothing to do with the ignition. If by saying that the ignit5ion went out, you mean the security light is on, so that is why you need to replace it, then this is a common problem of the small white wires on the back of the ignition cylinder breaking. These wires are connected to the sensor inside the cylinder that reads the key chip.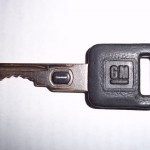 If you were to replace it with a regular style, no sensor, then the car will not start because the module is looking for the chip and can't read it. The chip is just a resistor. In order to do that, you would need to go to the bottom of the steering column and find those two wires and solder in a resistor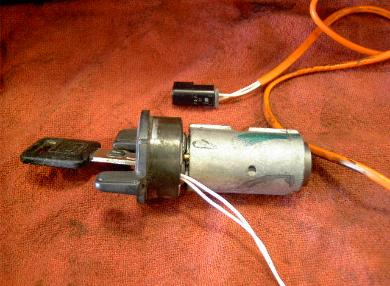 of the same value as your key. That means using an ohm meter to read your original, then going to the store and buying one of the same value.
If you are going to go through all the trouble of taking apart the steering column to replace it, you might as well spend the extra few dollars and get the correct cylinder. Especially since you say that your Grand Prix is in good shape.
With the new ignition cylinder comes a blank key that is cut to it, but does not have a chip. So the parts department will need to read your key and cut a new one of the same number so the security system will function properly.
I don't even think you can buy the part without having the security sensor inside it for the key. No listing will show one without. Even if you buy a regular one, it5 may not even fit.
---
Leave comments below or see these